Boeing 737 MAX takes flight once again in China
Share - WeChat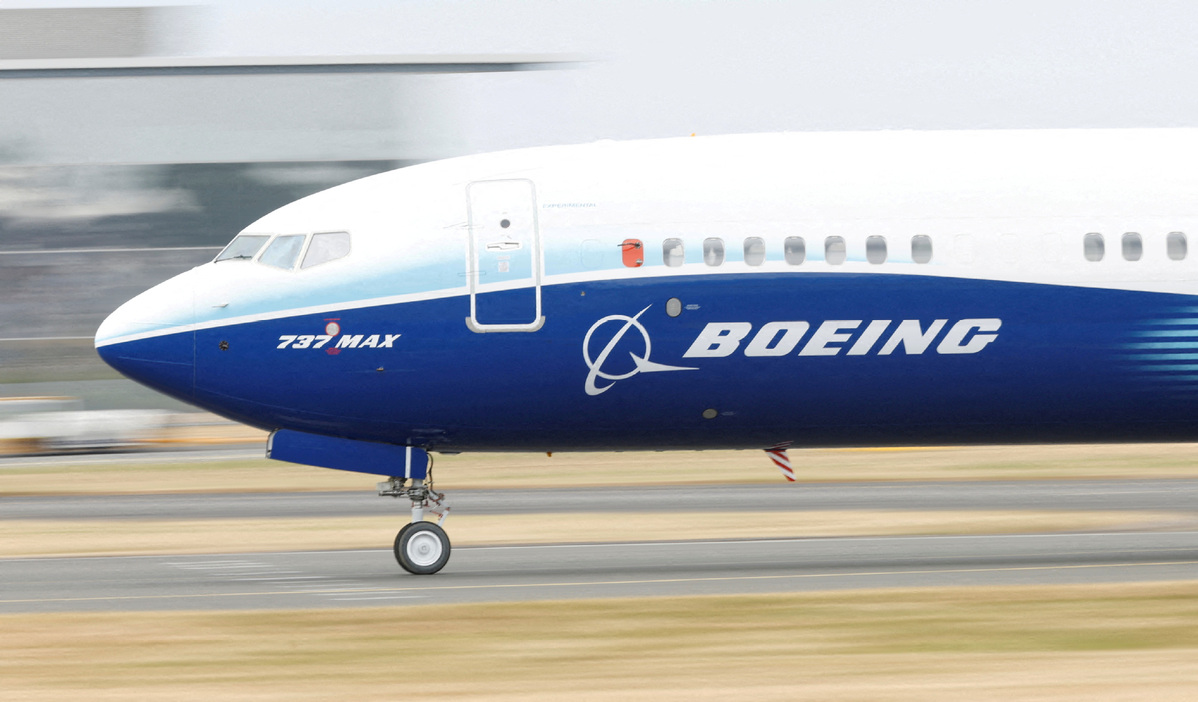 A China Southern Airlines flight using the single-aisle B737 MAX took off at noon on Friday from Guangzhou, Guangdong province, and landed in Zhengzhou, Henan province, according to VariFlight, a China-based civil aviation data service provider.
It indicates the resumption by a Chinese carrier of the B737 MAX taking flight since the aircraft model was grounded worldwide in March 2019.
China Southern will operate another three domestic flights by Boeing 737 MAX on Friday. They include a flight that departs from Guangzhou to Wuhan, Hubei province; a flight from Wuhan to Guangzhou; and a flight from Zhengzhou to Guangzhou, VariFlight found.
Boeing China and China Southern declined to comment on the resumption of flying the aircraft model. The Civil Aviation Administration of China didn't reply to the inquiry.
The B737 MAX had been grounded globally after two fatal crashes in Indonesia in 2018 and in Ethiopia in 2019. Since late 2020, the aircraft model resumed flying in some parts of the world.
Currently, China stands as Boeing's second-largest market and the largest market for its European rival Airbus, according to the two manufacturers. Earlier, 13 domestic carriers suspended the flying of a total of 97 B737 MAX aircraft in China.
zhuwenqian@chinadaily.com.cn