Forum shares expectations for economic recovery
Share - WeChat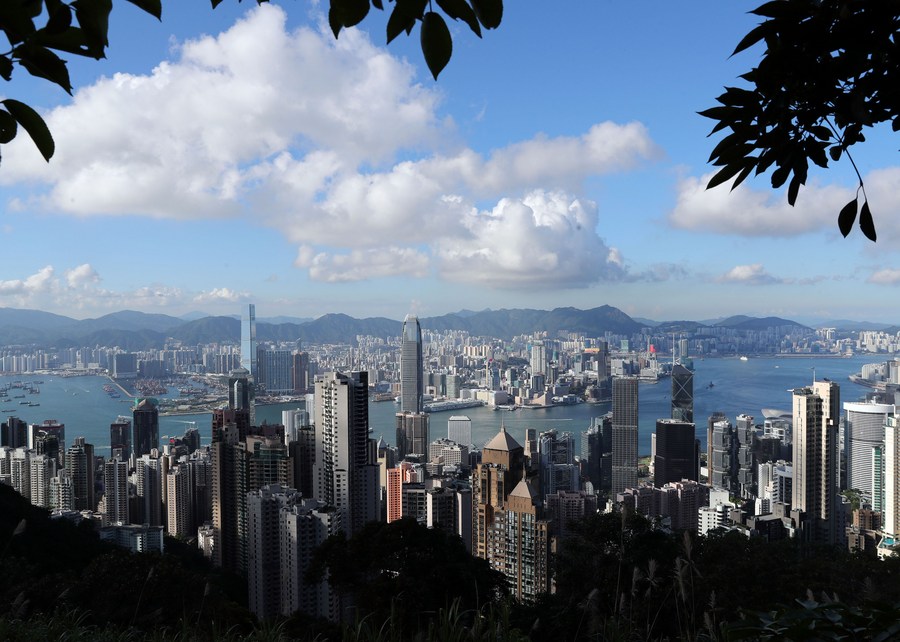 Foreign ministers, bankers and politicians at the Asian Financial Forum in Hong Kong voiced their expectations for China's role in the world economic recovery and called for greater cooperation and dialogue to address global challenges.
Organized by the HKSAR government and the Hong Kong Trade Development Council, this year's forum welcomed participants from more than 70 countries and regions.
Addressing a forum luncheon on Wednesday, Ban Ki-moon, former UN secretary-general and chairman of the Boao Forum for Asia, urged world leaders to be more ambitious and make haste in taking steps to both mitigate and adapt to climate change.
Ban said it was high time to turn international commitments into concrete measures to harness this time of uncertainty as a gateway toward a more sustainable, healthy and prosperous post-pandemic world.
Yuriko Backes, finance minister for Luxembourg, said Hong Kong has proved resilient as an international financial center and overcome this difficult period despite the impact of COVID-19.
She said the world is facing a conglomeration of challenges in economies, climate and living standards, and that there is an urgent need for global cooperation and dialogue to address these obstacles, to achieve sustainable growth across economies.
Echoing her remarks, Philippine Finance Secretary Benjamin Diokno said the world economy in 2023 is reeling from COVID-19, persistent inflation and a global supply chain crisis, but policymakers should work toward finding solutions.
Thai Finance Minister Arkhom Termpittayapaisith said it is everyone's responsibility to tackle climate and environmental issues, which could exert a widespread impact. Governments should take a leading and proactive role by actively developing an ecosystem for sustainable finance with collaboration from every stakeholder, he added.
Christiana Figueres, former executive secretary of the UN Framework Convention on Climate Change, spoke highly of China's sustainable development progress.
"China's central bank is moving forward, and it is working on transition, financing, standards and policies that are going to be promoted in ESG environmental sustainability and governance disclosures," she said.
Helen Clark, former prime minister of New Zealand, said on Thursday that gender equality is a "smart thing" because full gender equality not only enables women but also whole countries to reach their full potential.
Inviting insights
The event, held on Wednesday and Thursday, invited over 100 global business leaders, policymakers, financial and wealth management professionals, entrepreneurs, technology innovators and economists to share their insights on international finance, economy, trade, sustainability, and other issues. More than 2,000 participated in person, with 3,000 more attending online.
Describing the economic challenges facing the world as "very difficult", HSBC Holdings Chairman Mark Tucker said at a panel on global economic outlook that China's updated infection prevention and a package of measures to stabilize the property market will be positive for both the country and the world despite the resurgence of COVID-19 cases.
Hong Kong and the entire Greater Bay Area are likely to be immediate beneficiaries of the Chinese mainland's policy adjustments, and "I expect to see a strong recovery from the second quarter onward", Tucker said.
The sentiment was shared by Standard Chartered Group Chairman Jose Vinals, who said China's policy changes are going to contribute to Asian growth "very significantly", with the Hong Kong Special Administrative Region benefiting a lot.
evanliu@chinadailyhk.com