Michelle Yeoh 'fights' her way to Hollywood
Share - WeChat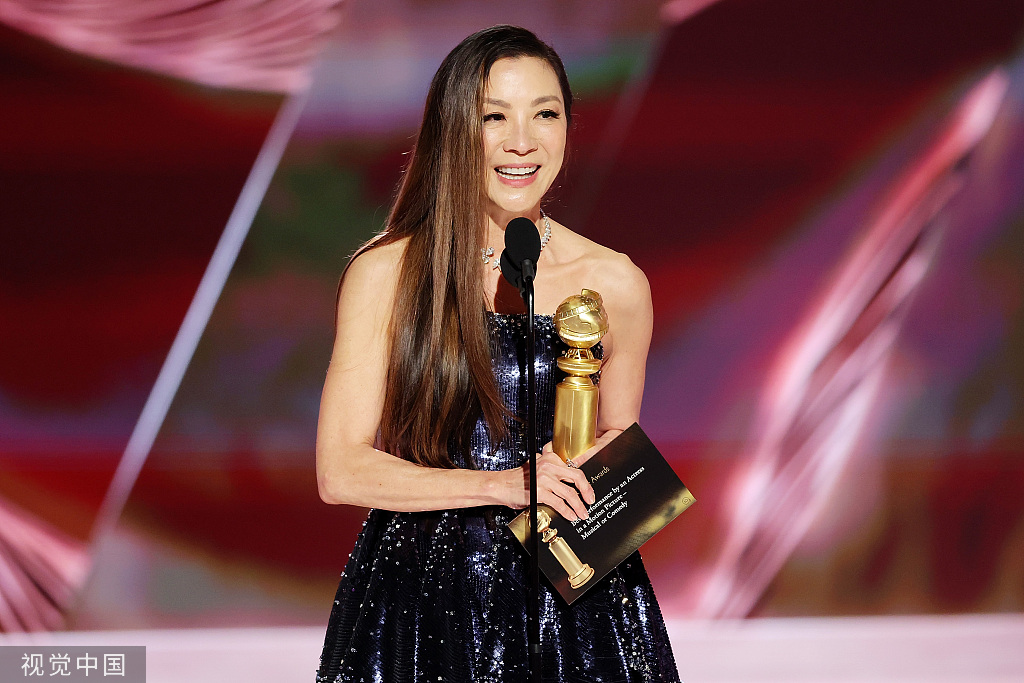 Many Asian people are raising a toast to 60-year-old actress Michelle Yeoh who won her first-ever statuette at the 80th Golden Globes on Wednesday. The Malaysian actress who has starred in Crouching Tiger, Hidden Dragon, Crazy Rich Asians and Everything Everywhere All at Once stood at the center stage of Hollywood after what has been a long and arduous journey.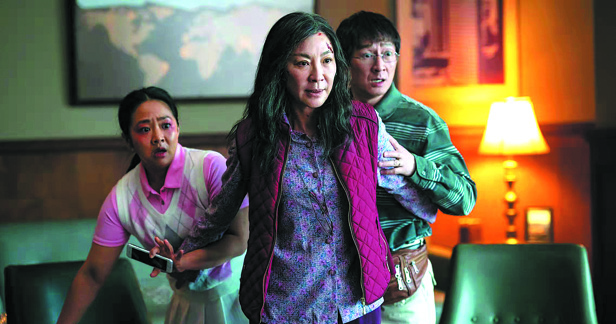 In her acceptance speech, Yeoh, whose movie career started in Hong Kong in the 1980s, reflected on her early years in Hollywood when she encountered racism. "We all know that it's so hard," she said at the awards ceremony. "I think any immigrant that comes here will tell you how difficult it is and of sometimes failing and not being able to find it."
For long, from the twentieth century up until now, Asians in Hollywood have been subjected to unfair stereotyping and under-representation. Racism and discrimination against Asians continue in the United States even today, with Hollywood being a good example of what that looks like. While racism against Asians is not as blatant as it used to be once, it still persists.
Movies play a huge role in human society, influencing the way people look at the world. Hollywood movies mirror the US society, reflecting the times the Americans live in and the things they value.
In 2021, a survey by USC Annenberg Inclusion Initiative found that among the top 1,300 highest-grossing films released in the US from 2007 to 2019, only 44 movies had a lead character who was Asian, Asian American or Native Hawaiian/Pacific Islander. Another study in 2021 found that Asian Americans were the butt of jokes and/or were disproportionately sexualized in the top-grossing movies from 2010 to 2019.
At a time when US society is seeing increasing discrimination against Asians, it is important to hedge the political confrontation through cultural communication. Movies could be a tool. While not as blatant and outright racist as they used to be, Hollywood has evolved and found subtle ways to work these stereotypes into the Asian characters they portray. Acknowledging and doing away with these stereotypes is important to move into a new era of Asian representation in Hollywood films.
The author is a writer with China Daily.
Most Viewed in 24 Hours
China Views