Ethnic village thrives on tourism
Share - WeChat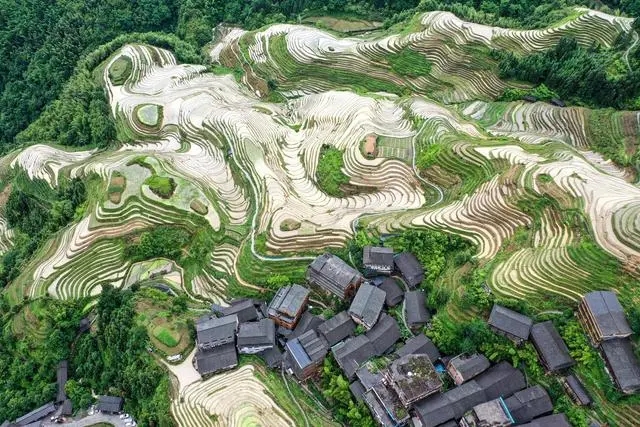 On an early winter morning, as roosters crow to greet the dawn, and a wisp of smoke rises above the farmhouse roof, villagers in South China's Guangxi Zhuang autonomous region have started a busy day ahead of the lunar new year, the Spring Festival.
"We've kept a running list of deals and ingredients for the big dinner on New Year's Eve," said 32-year-old Pan Zaoxiang in Longji township.
Dressed in her holiday best -- the traditional clothing of the Yao ethnic group, Pan was born and raised in Dazhai village, located in the core area of the famous tourist attraction of Longji Rice Terraces.
The hamlet has been named among the Best Tourism Villages of 2022 by the World Tourism Organization (UNWTO) for its breathtaking agricultural view, but Pan said they used to struggle to make ends meet.
Embosomed in mountains, Dazhai village was very hard to get to, with only one narrow mud path zigzagging down the hills. Daily necessities and products for farm work could only be delivered by carts.
"When I was a child, I longed for the outside world, but that usually took a day and a night to reach the nearest downtown on foot," said Pan.
Facing the harsh living conditions and the deteriorating ecological environment, the Dazhai villagers turned to the mountains and the massive land reclaimed by the elder generations.