Long-distance running queen reigns again
Share - WeChat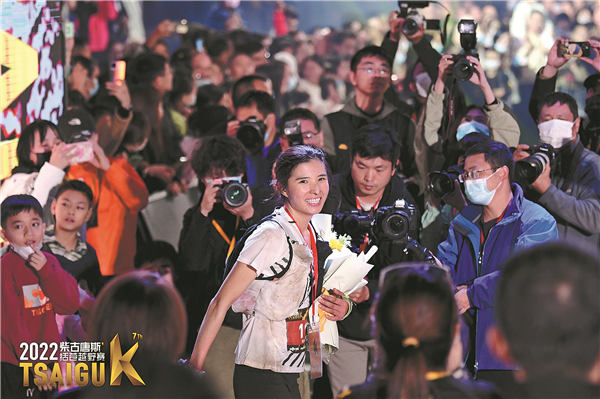 After an injury layoff, ultramarathon specialist returns to action in a bid to conquer the courses, report Li Yingxue and Liu Kun in Wuhan.
At 5 am, it was still dark. On Nov 5, to the rumble of drums, Yao Miao, together with nearly 500 runners, set off through the cold wind and thick fog under the Xingshan Gate in Taizhou, Zhejiang province.
Fifteen hours 8 minutes and 56 seconds later, as the sky returned to darkness, Yao, accompanied by the cheering of spectators on both sides of the road, crossed the finish line.
After 115 kilometers running along the Great Wall, through mountains and bamboo forests, past reservoirs and orchards, Yao won the women's title in the grueling Tsaigu Trail, announcing the return of the ultra-trail queen after a three-year absence from competitive action.
"I feel so great. I haven't had this much fun in a long time," Yao said after the race. Gaining fourth place in the overall rankings means Yao is only behind the top three male runners in the competition. "Everyone should try cross-country running if they have the opportunity, because it's pure and relaxing," she says.
Yao is a junior student majoring in physical education at Central China Normal University in Wuhan, Hubei province. She trains during the day and takes online courses at night.
The 26-year-old athlete, dubbed the "gold medal hunter born in 1996", gained her fame by winning the female category of the 101-km Courmayeur-Champex-Chamonix division, known as the CCC, at the Ultra Trail du Mont-Blanc in September 2018.
Most Popular