The China that lives behind my eyes when I'm in bed
Share - WeChat
On so many nights over the past 16 years, I suddenly realize that I'm in the wrong country. I'm either in China or the United States and was supposed to catch a flight back the day before. But I got confused because of the International Date Line.
And because I didn't make the plane, I'm in trouble. So, I panic and rush to the airport — or, I try to, at least.
Sometimes, twisting bridges crumble as we drive over them in a car without brakes. Sometimes, we have to steer up nearly vertical cliffs that are so steep that our vehicle starts to slide backward, threatening to flip down the sheer slopes. Sometimes, I arrive at the airport and realize I'm actually in some country other than China or the United States — recently, Uganda — and can't fly out, for whatever reason.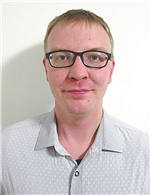 It's a reoccurring theme in my dreams and one that has become increasingly frequent since I haven't been able to travel back to the US since the COVID-19 outbreak. During this time, in real life, my parents' house burned down, both my paternal grandparents passed away and my brother got married.
Another variation is that I'm finishing my PhD in a Chinese university but suddenly realize I never completed a required class in high school in the US. And, of course, I can't find my classroom in either place.
This is perhaps the most pervasive, yet far from the only, way China has shaped my dreams since I moved to Beijing 16 years ago.
I've had nightmares about being buried alive after May 2008, since I spent the following half decade making 15 journeys through the quake zone as a journalist and volunteer.
I was actually supposed to be near the epicenter when the temblor struck, but wasn't because of a scheduling change. The person who went in my place broke her neck when a landslide buried the bus she was riding in, and fewer than half of the people aboard survived.
Most of my dreams are set in China, and I mostly speak Chinese in them since most characters are Chinese. However, just like in waking life, I speak mostly English to my family and foreign friends and strangers.
My 11-year-old daughter, who was born and raised in Beijing, reports the same. My wife also speaks both but says her Chinese is better in her dreams than in real life.
However, our 35-year-old friend — a Chinese woman who studied in Australia for a couple of years and works in a bilingual office — reports dreaming exclusively in English.
Still, another Chinese friend who works in the same office and is also fluent in both languages says she never dreams in English.
But our multilingual Tibetan friend, who has never been abroad, says he dreams in two of his mother tongue's dialects, as well as Chinese and English.
Lately, more of my dreams take place in quaint Chinese villages, likely because I've spent much of my time in the country traveling through rural communities.
The other night, I bought an entire hamlet that hugged the edge of a cliff.
Dozens of lakes blazed neon blue at the foot of the crag. But after I made the purchase, I discovered countless glow-in-the-dark crocodiles writhed in these vibrant water bodies. And they were hungry, I learned, after I dived headfirst into the brilliant waters.
The first time I spoke Chinese in my dream was in 2006, when I shouted jiuming (save me) as I lost control of my parachute and floated toward a lake teeming with cattle-sized piranhas with lions' legs.
Nobody rescued me. I woke up as the first one sank its jaws into my calf.
But when I came to, I remember feeling happy that I was learning enough of the language to start using it in my sleep.
Actually, the first sentence of this column shot to my mind when I awoke from a dream about missing a flight to the US recently.
Thing is, it will actually be a dream come true when I do finally get to visit my family back home for the first time since the pandemic. Then, I will be in the right country at the right time in real life.
But I wonder where I'll go when I fall asleep.
Most Popular