Innovative firms eye stronger sales abroad
Share - WeChat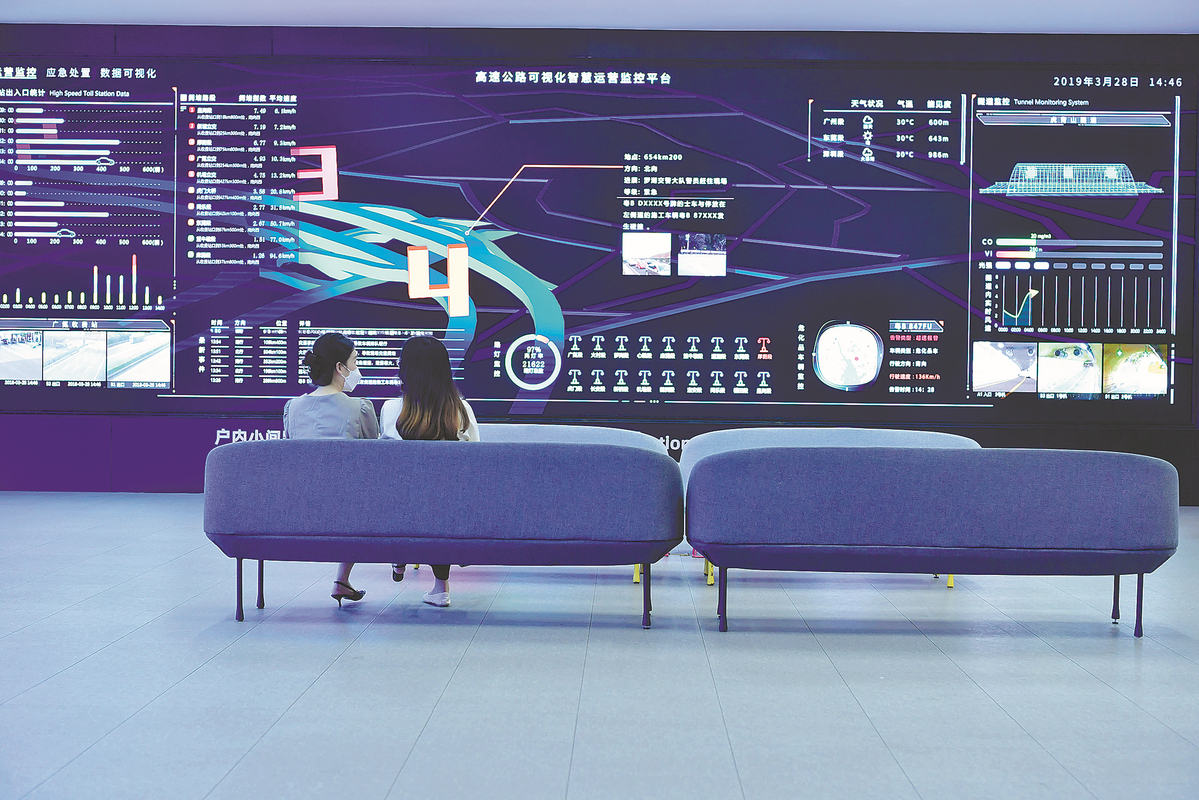 Falling sea freight rates will also benefit Chinese exporters in 2023
Standing in a workshop in Hangzhou, Zhejiang province, Tian Chunlong, president of the commercial vehicle unit of BYD Auto Co Ltd, a Shenzhen, Guangdong province-based new-energy vehicle manufacturer, and his colleagues explained the details and "wow points" of electric buses to their Spanish clients in Alcorcon during an online product inspection link earlier this month. These 15 buses will be shipped to the European country in the first half of 2023.
Driven by much of the world's growing demand for new energy transportation products, Tian said the company's annual export growth rate of electric buses has stayed at around 50 percent on a yearly basis in recent years. It exported nearly 3,000 electric buses between January and October, including to the European Union, the Association of Southeast Asian Nations, Japan, India and Latin America.
About 1,250 kilometers from Hangzhou, Yang Jun, president of the international sales center at Unilumin Group Co Ltd, a Shenzhen-based high-definition screen manufacturer, said the company, after installing two 70-square-meter light-emitting diodes screens at Lusail Stadium, north of Doha for the FIFA World Cup Qatar 2022, is preparing to supply new LED screens for the 2023 AFC (Asian Football Confederation) Asian Cup, which will be held in Qatar later next year.
Even though China's export growth rate slowed in November due to a variety of factors such as softening overseas demand and geopolitical tensions, market watchers have expressed optimism over prospects for the country's trade sector in 2023, believing that its industrial upgrading and moves to optimize COVID-19 prevention measures will further facilitate domestic manufacturers to expand their market channels abroad, as well as help boost global economic recovery.
As the value of China's renminbi is likely to get stronger amid expectations of an economic rebound following the easing of epidemic control measures and many low-end manufacturing businesses will continue to move to Southeast Asian countries next year, China's foreign trade might still face some difficulties in the first half of 2023, said Bai Ming, deputy director of international market research at the Chinese Academy of International Trade and Economic Cooperation in Beijing.
"But established structural elements will sustain the growth of China's exports next year, as overseas demand for daily necessities, electronics and electric vehicles has notably soared in recent months," he said, adding that the one-year-old implementation of the Regional Comprehensive Economic Partnership pact will bring increments in foreign trade between China and other signatory countries, in particular ASEAN member states.
Moreover, falling sea freight rates will benefit Chinese exporters next year. This can be a practical driver to stimulate demand in the global market, said Chen Shuai, vice-president of Shanghai-based COSCO Shipping Holdings Co Ltd, a subsidiary of State-owned China COSCO Shipping Corp Ltd.
After decades of growth, the operation modes of a large number of Chinese companies have upgraded from original equipment manufacturers to businesses with strong innovation strength and modern management systems, said Wei Jianguo, vice-chairman of the China Center for International Economic Exchanges in Beijing.
Wei noted that some domestic companies have already taken a leading position in product innovation, design and production in industries such as electric vehicles and solar power generation, as well as offshore engineering equipment and telecommunications, reflecting China's comparative advantages are changing in the global market.
For instance, the export volume of China's new energy vehicles registered 100 percent growth year-on-year to 593,000 units during the January-November period of 2022, said the Beijing-based China Association of Automobile Manufacturers.
Since high energy costs in Europe have curbed the production capacity of energy-intensive industries such as chemicals and steel manufacturing, Chinese companies in these fields are expected to form export substitutions and grab more market share in global markets in the next stage, said Ding Rijia, a professor specializing in the energy economy at the China University of Mining and Technology in Beijing.